Specialists in surface preparation, the application of protective coating systems and industrial painting, the Conneally Group have proven experience working on large, complex projects with challenging industrial requirements.
We regularly undertake work across a wide range of sectors and projects including Bridges, Railway Structures, Industrial facilities, Manufacturing plants, Pharmaceutical and medical, Marine and Oil and gas
We ensure environmental containment, local compliance requirements and Health and Safety requirements are addressed with the work we undertake.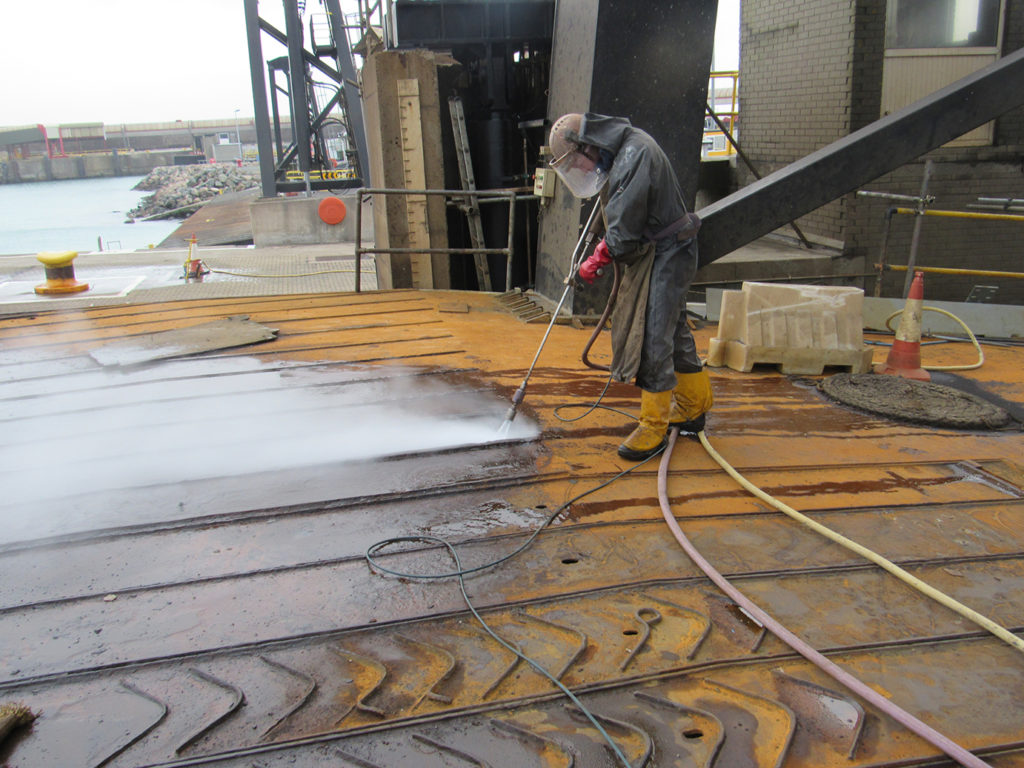 At Conneally Group, we specialise in Ultra-High-Pressure (UHP) water jetting, which involves using highly-pressurised water to remove coatings or contaminants from a substrate, with pressures of 800 bar to 3,000 bar. This process is ideal for the removal of mill scale, heavy rust, old coatings and contaminants from marine structures, fuel tanks, steel structural bridges, ramps etc.
Benefits include:
Spark-free – ideal when working with flammable materials
No grit contamination or disposal costs
Environmentally friendly
We provide and apply an extensive range of specialised coatings, from a wide range of manufacturers, covering all market sectors, including:
Resin coating flooring
Fireproofing / Fire retardant
Anti-corrosion coatings
Bimagrip
Graffiti protection
Marine coatings
Anti-slip coatings
Steel protection
Line-marking coatings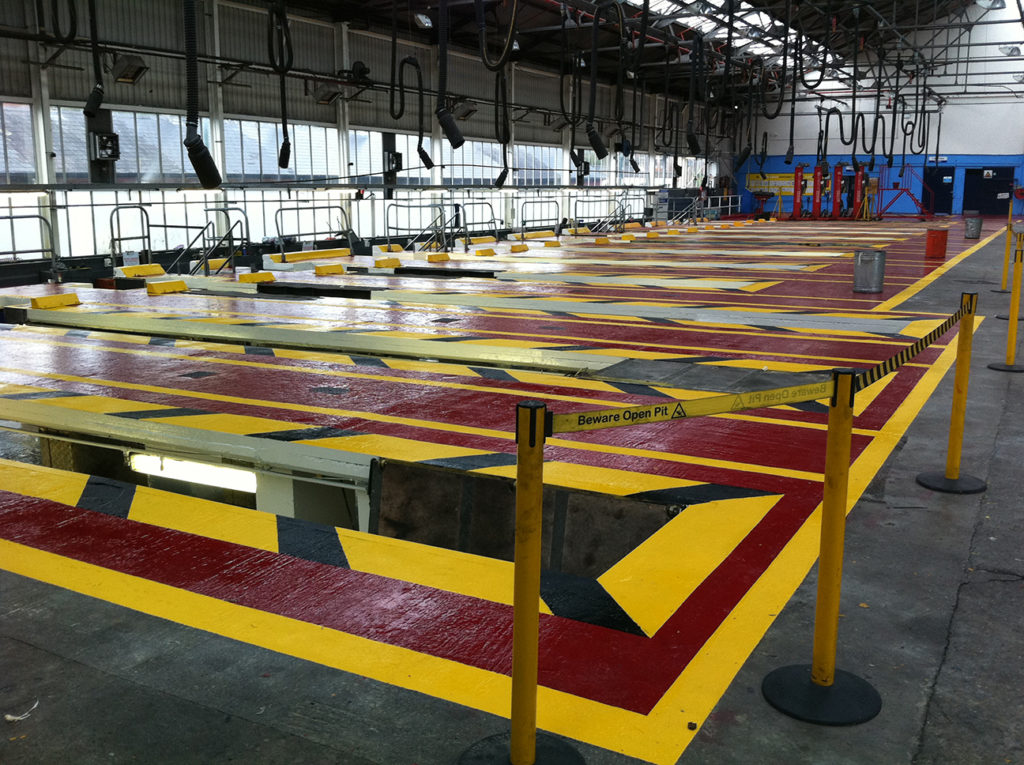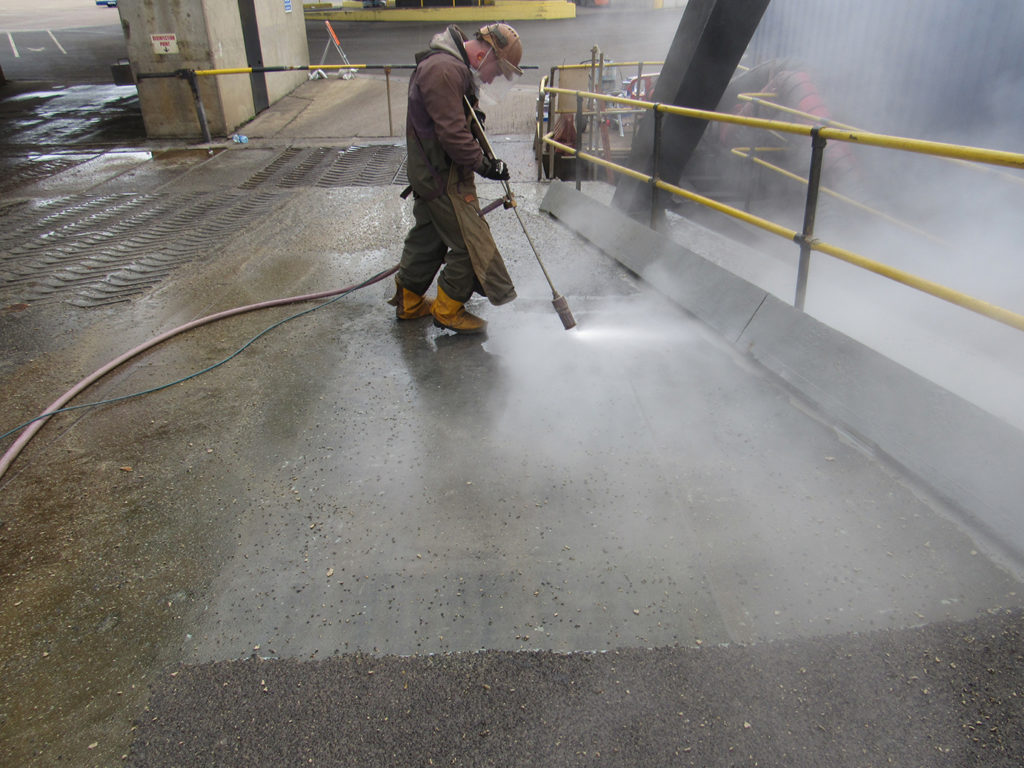 Abrasive blasting, more commonly known as shot-blasting, is the process of forcibly propelling a stream of abrasive material against a surface, under high pressure, to smooth a rough surface. This system is ideal for the efficient removal of heavy rust, paint, old surface coatings, scale, graffiti and other contaminants from a variety of surfaces, such as steel, aluminium, concrete, stone and timber.
Diamond Grinding & Vacuum Blasting
Conneally Group provides diamond- grinding and vacuum-blasting services for the surface preparation of concrete floors and steel structures, such as tanks, bridges and ramps. These methods are highly effective for the removal of adhesives, heavily built-up glues, paint and waterproof membranes. In addition to specialising in the removal of stubborn surface contaminants, we grind concrete for a smooth finish, prior to application of paint or non-slip surfaces.